8:58 AM This week in Greek 4 we're going through 1 Thess. 2:13-16. What a fascinating passage!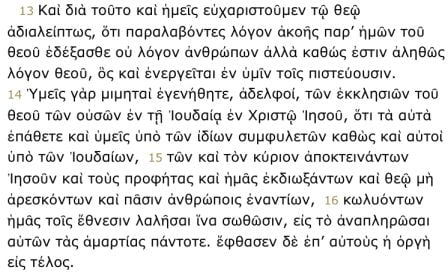 What I find incredibly interesting about this paragraph is the way Paul switches from aorist tense participles to present tense participles.
I've seen this pattern elsewhere, except in reverse order. Here the switch is extremely important exegetically.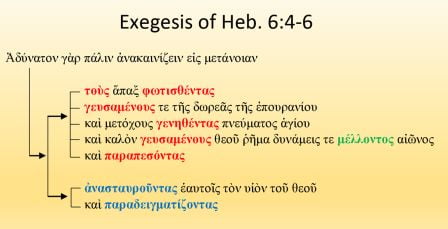 One of the continuing hotbeds of discussion in Pauline studies is whether or not this passage can be used to suggest that Paul was in some way anti-Semitic. I've striven hard to consider the evidence with evenhanded fairness, but I really don't think there's any way this text shows that Paul had an animus against his Jewish brethren. This debate is one of the most volatile in the church today and will merit in-depth discussion on Tuesday. I love the emphasis in 1 Thessalonians on apologetics and evangelism. I like the way students are being exposed to Paul's philosophy of ministry. I especially love exploring with them the implications of the text for teaching and praxis. Any course in exegesis that fails to do this is doomed to irrelevance.