Thursday, April 30
8:35 PM My evening reading.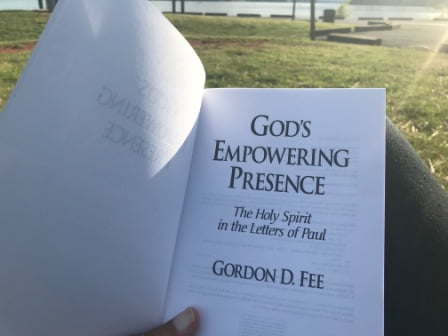 If you're looking for just another book on theology, this book is not for you. Gordon Fee transcends the lines between theology and worship through his exegetical insights and pastoral heart. I wish I could put this book in the hands of every one of my students.
From Dave Black Online. Used by permission.